Let us introduce you to Sebago Lake and the best Maine has to offer!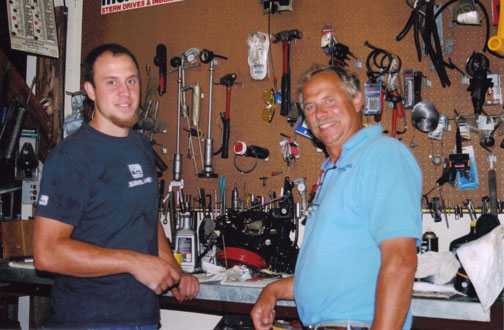 We offer maintenance, tune-ups, accessory installation and general service on your outboard or inboard/outboard. We work on all brands of boats/ engines.
Regular scheduled maintenance provides us the opportunity to keep your engine running well, keeping you on the water.
One benefit for our service is we are "on the water" and lake test each repair, something most dealers on the highway do not.
We do not perform fiberglass repairs or engine overhauls, we can recommend people who do.
Boating is our ONLY business. If you need service and you are on Sebago Lake, drop your boat off at our dock and pick it up there when the repair is complete.
"CELEBRATING OVER 50 YEARS OF SERVICE", we take pride in our work.
Quality, experience, and convenience make Sebago Lake Marina, Inc. the first place to go when the boat won't.